Product Summary
The 293D106X9050D2TE3 is a Solid Tantalum Surface Mount Chip Capacitor. It is applicated for Industrial, Telecom infrastructure and General purpose.
Parametrics
293D106X9050D2TE3 absolute maximum ratings: (1)Operating Temperature: - 55℃ to + 85℃(to + 125 °C with voltage derating); (2)Capacitance Range: 0.10 μF to 1000 μF; (3)Capacitance Tolerance: ± 5 %, ± 10 % , ± 20 %; (4)Voltage Rating: +4 V to +63 V.
Features
293D106X9050D2TE3 features: (1)Molded case available in six case codes; (2)Terminations: 100 % matte tin, standard,tin/lead available; (3)Compatible with "High Volume" automatic pick and place equipment; (4)Meets IEC specification QC300801/US0001 and EIA535BAAC mechanical and performance requirements; (5)Moisture sensitivity level 1; (6)Optical character recognition qualified; (7)Compliant terminations; (8)Material categorization: For definitions of compliance.
Diagrams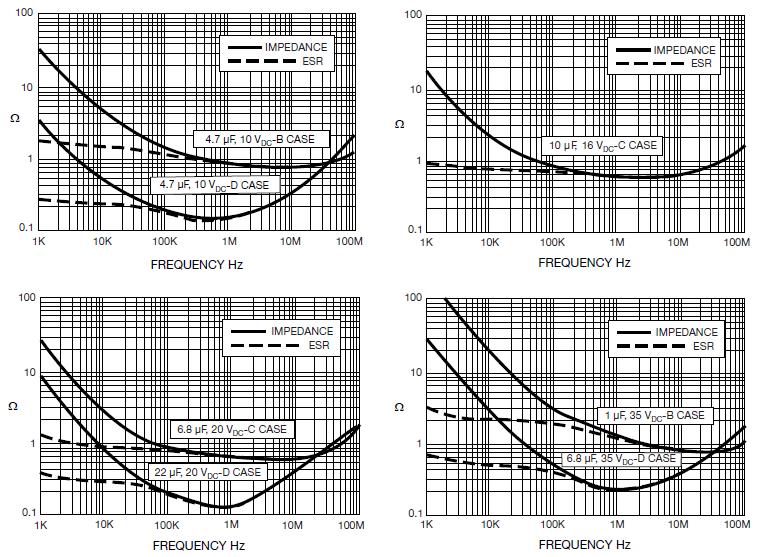 293D

Other



Data Sheet

Negotiable

293D104X0035A2TE3



CAP TANT 0.1UF 35V 20% 1206

Data Sheet



293D104X0050A2TE3



CAP TANT 0.1UF 50V 20% 1206

Data Sheet



293D104X5035A2TE3



CAP TANT 0.1UF 35V 5% 1206

Data Sheet



293D104X9025A2TE3



CAP TANT 0.1UF 25V 10% 1206

Data Sheet



293D104X9035A2T

Vishay/Sprague

Tantalum Capacitors - Solid SMD 0.1uF 35volts 10% A case Molded

Data Sheet



| | |
| --- | --- |
| 0-400: | $0.20 |
| 400-500: | $0.14 |
| 500-1000: | $0.11 |
| 1000-2000: | $0.08 |