Product Summary
The X20C16JI-45 is a 2K x 8 high speed autostore NOVRAM featuring a highspeed static RAM overlaid bit-for-bit with a nonvolatile electrically erasable PROM (E2PROM) and the AUTOSTORE feature which automatically saves the RAM contents to E2PROM at power-down. The X20C16JI-45 is fabricated with advanced CMOS floating gate technology to achieve high speed with low power and wide power-supply margin. The X20C16JI-45 features a compatible JEDEC approved pinout for byte-wide memories, for industry standard RAMs, ROMs, EPROMs, and E2PROMs.
Parametrics
X20C16JI-45 absolute maximum ratings: (1)Temperature under Bias: –65 to +135℃; (2)Storage Temperature: –65 to +150℃; (3)Voltage on any Pin with Respect to VSS: –1V to +7V; (4)D.C. Output Current: 10mA; (5)Lead Temperature (Soldering, 10 seconds): 300℃.
Features
X20C16JI-45 features: (1)Fast Access Time: 35ns, 45ns, 55ns; (2)High Reliability; (3)Automatically Stores RAM Data Into the E2PROM Array When VCC Low Threshold is Detected; (4)Power-on Recall; (5)Software Data Protection; (6)Low Power CMOS; (7)Infinite E2PROM Array Recall, and RAM Read and Write Cycles.
Diagrams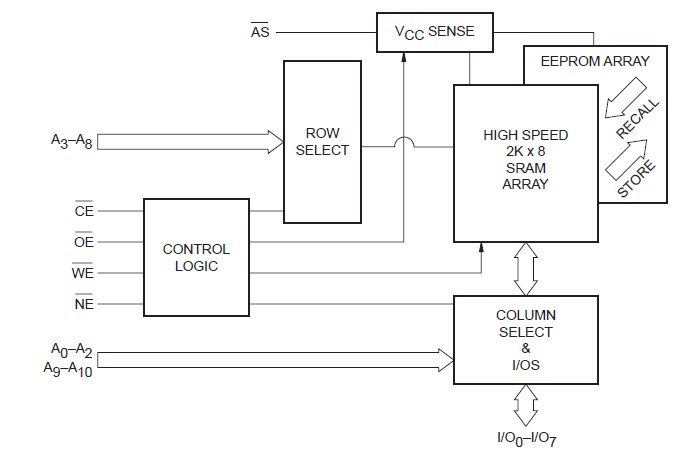 X20C04

Other



Data Sheet

Negotiable

X20C04P-15



IC NVSRAM 4KBIT 150NS 28DIP

Data Sheet

Negotiable

X20C05

Other



Data Sheet

Negotiable

X20C101J

AVX

Signal Conditioning HI TEMP CAP

Data Sheet



| | |
| --- | --- |
| 0-1: | $59.52 |
| 1-5: | $29.76 |
| 5-10: | $24.80 |
| 10-25: | $18.60 |


X20C104KKEAB

AVX

Signal Conditioning HI TEMP CAP

Data Sheet



| | |
| --- | --- |
| 0-1: | $120.00 |
| 1-5: | $96.00 |
| 5-10: | $80.00 |
| 10-25: | $62.70 |


X20C16

Other



Data Sheet

Negotiable