Product Summary
The MIC5233-1.8YM5 is a High Input Voltage Low IQ μCap LDO Regulator. It is a 100mA highly accurate, low dropout regulator with high input voltage and ultra-low ground current. This combination of high voltage and low ground current makes the MIC5233-1.8YM5 ideal for multi-cell Li-Ion battery systems. A μCap LDO design, the MIC5233-1.8YM5 is stable with either ceramic or tantalum output capacitor. It only requires a 2.2μF capacitor for stability.
Parametrics
MIC5233-1.8YM5 absolute maximum ratings: (1)Input Supply Voltage: –20V to 38V; (2)Enable Input Voltage: –0.3V to 38V; (3)Junction Temperature: –40℃ to +125℃; (4)Storage Temperature: –65℃ to +150℃; (5)Input Supply Voltage: 2.3V to 36V; (6)Enable Input Voltage: 0V to 36V; (7)Junction Temperature (TJ): –40℃ to +125℃; (8)Package Thermal Resistance SOT-23-5(θJA): 235℃/W.
Features
MIC5233-1.8YM5 features: (1)Wide input voltage range: 2.3V to 36V; (2)Ultra low ground current: 18μA; (3)Low dropout voltage of 270mV at 100mA; (4)High output accuracy of ±2.0% over temperature; (5)μCap: stable with ceramic or tantalum capacitors; (6)Excellent line and load regulation specifications; (7)Zero shutdown current; (8)Reverse battery protection; (9)Reverse leakage protection; (10)Thermal shutdown and current limit protection.
Diagrams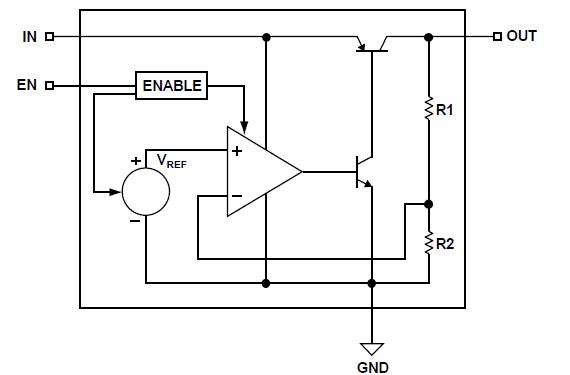 Image
Part No
Mfg
Description
Pricing
(USD)
Quantity

MIC5233-1.8YM5 TR



IC REG LDO 1.8V .1A SOT23-5

Data Sheet



| | |
| --- | --- |
| 0-1: | $1.16 |
| 1-25: | $0.92 |
| 25-100: | $0.69 |
| 100-250: | $0.65 |
| 250-500: | $0.62 |

Image
Part No
Mfg
Description
Pricing
(USD)
Quantity

MIC5000BKRSGNHWS

Vishay/Draloric

Thin Film Resistors - SMD 50ohms 10% SPECIAL

Data Sheet



MIC5011

Other



Data Sheet

Negotiable

MIC5011BM



IC DRIVER MIN PARTS HI/LO 8SOIC

Data Sheet

Negotiable

MIC5011BM TR



IC DRIVER MOSF HI/LOW SIDE 8SOIC

Data Sheet

Negotiable

MIC5011BN



IC DRIVER MOSF HI/LOW SIDE 8-DIP

Data Sheet

Negotiable

MIC5011YM



IC DRIVER MIN PARTS HI/LO 8SOIC

Data Sheet



| | |
| --- | --- |
| 0-1: | $2.11 |
| 1-25: | $1.68 |
| 25-100: | $1.31 |
| 100-250: | $1.24 |
| 250-500: | $1.22 |